Trade Source Agencies
3473 Henderson Rd
Victoria, BC  V8P 5A8
T:  250.590.8234  F:  250.519.0023 C:  250.818.8336
www.tradesourceagencies.com
Media Features:
Have you picked up a copy of the latest Design Magazines or caught the Marilyn Denis Show lately?…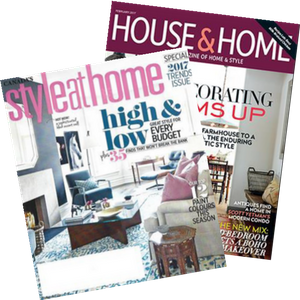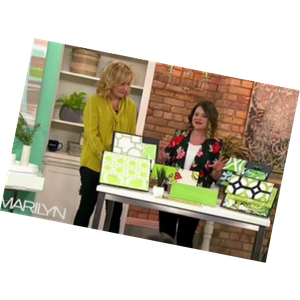 Style at Home – Phillip Jeffries Grasscloth featured in top trends of 2017.
House & Home – Phillip Jeffries paper used in Scott Yetman, Montreal designers Condo.
Marilyn Denis Show – Geometric residential paper featured in the Pantone colour of the year segment!
New Products…
Coming this Month!
 S1 – EXCL – Renzo
S1 – EXCL – Selenite
Vycon – Entwined & Twine
S1 – EXCL – Reale
Versa – Hanami & Hanami Silk
Tower – Nomad
Tower – Wander & Wanderlust
We have 2 new books from Pace Fabrics
Spring & summer arrivals…Outdoor & Indoor use!
With spring quickly approaching and the warm weather finally visiting us lately it's time to get those outdoor spaces ready with your clients!
Everyone knows the name "Sunbrella", but what is Sunbrella fabric? What people often don't realize is that Sunbrella is a Brand of fabric, not a specific type — think of the word "Sunbrella" being used to describe outdoor fabric in general, like the term "Saran wrap" is used to describe plastic wrap.
Sunbrella brand outdoor fabric is 100% solution dyed acrylic. Solution dyed basically means that the fibres that the fabric is made of are dyed in a color solution before they are woven – not printed on after the fabric base cloth is made. There are other great outdoor 100% acrylic fabrics that are not necessarily under the Sunbrella brand. These 100% acrylic fabrics are a great option for outdoor use as they are water resistant and the colors can stay true for a longer period of time…. namely our new brand "Outdura".
If checking … where Sunbrella is made you will find " Made in the USA or Imported".  This is because a great deal of Sunbrella is being made in China. Outdura is the only company who can claim their product is 100% Made in the USA.  … so that Made in USA label is really important.
Outdura ~ is also a 100% solution dyed acrylic, a fifth generation USA owned company.
Great for outdoor, marine, awning & indoor sunroom, or busy family – family rooms.
30,000 – 60,000 double rubs.Call us or email requesting your copy of these great new sample books!
Thanks, Jan